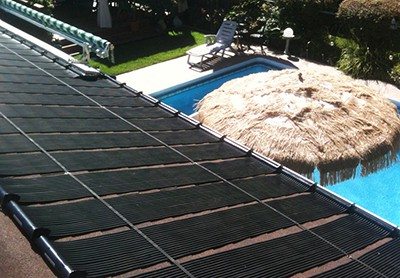 ENERSOL 
SOLAR POOL HEATING SYSTEM
The Enersol Solar Pool Heating System heats your pool in a simple, yet effective way. Pool water is pumped by your existing pool pump to the Enersol Solar Pool Heater panels, the sun's rays heat the water in the panels, then the heated water is returned to your pool.
What Makes Us Better?
The synthetic rubber used in manufacturing of our product makes them the longest lasting, most durable and easiest to repair solar pool heating panels available. Our 'slip & clip' modular design allows for custom sizing, promotes roof health and resists wind lift. Choose the versatile Enersol Solar Pool Heating Panels for warmer pool temperatures!