---
At RiverMist Pools, our goal is to implement integrity, honesty, and transparency into all aspects of our design, sales, constructions, customer support processes.  The founding premise of RiverMist Pools was and will always be to treat people the way we, ourselves, want to be treated and to always do exactly what we say we will do. 
When we offer a price for a stated scope of work; that price will not change for that unchanged scope of work.   Simply stated, that is cost with certainty. 
Our customers are guaranteed:
Transparent line-item bid process
Disclosure of upgrade options prior to finalizing price
No hidden fees
The above operating procedures help us ensure a better experience for our customers.
Our customers will know exactly what is included in their price without the use of generalizations or ambiguity. We also require our customers to review and approve construction plans prior to commencement of construction. This gives our customer a second opportunity to ensure expectations and understandings are fully disclosed and included resulting in a pleasant construction process for all parties.
We do NOT attempt to lure customers with low price only to up sell them after the sale. This only results in delays, unexpected out-of-pocket cash payments, and an unsatisfied customer. At RiverMist, we are intentional to educate our customers of upgrade options and associated costs throughout the design process.
An example of hidden fees, especially for the Midlothian area, is "Rock Time". Rock time is an hourly fee that applies when rock is encountered during the pool dig. This places the customer completely at the mercy of the excavator and pool builder for how many hours of rock time will be charged. The average rock time charge is $300 - $400 per hour.
Customers of RiverMist Pools will NOT incur any hidden or open-ended fees, including Rock Time.
Costs with Certainty is our way of respecting our customers with integrity and honesty!
---
HOW MUCH DOES A POOL COST?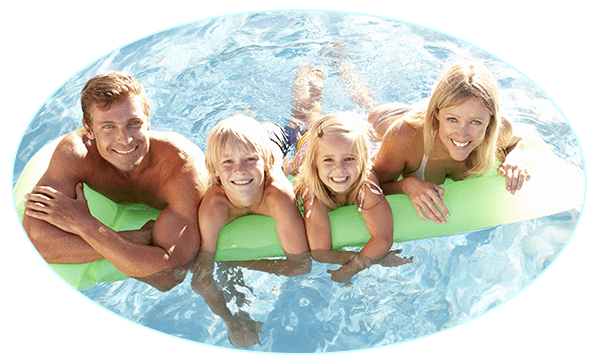 A guaranteed price cannot be offered until the design process has been completed.  We do enjoy being helpful and educational to our customers.   Below are guidelines for expected costs:
Other Items
***The above prices are guidelines only.  There are many factors that impact cost of construction including but not limited to access, location of utilities, irrigation systems, and elevation changes. Exact prices cannot be giving until a site visit and design is completed.