VISIT WITH ONE OF OUR
PROFESSIONAL DESIGN CONSULTANTS!
Contact Us to set up your free and no obligation
home visit with one of our professional design consultants.
Purpose of meeting: Site Inspection to determine access, elevation/drainage, utility placement, irrigation systems, etc.
Review Survey for any easement restrictions (please have copy of survey available for your designer).
Interview to determine acceptable style of pool, features, and budget.
Set appointment for design review.
Please Note: RiverMist Pools does not offer designs and/or pricing without first having a design review meeting. This meeting is without obligation and RiverMist Pools does NOT engage in any type of high pressure tactics or selling. Designs are the property of the designer and the designer has sole discretion whether or not to release designs to the customer.
Purpose of meeting: Review specifics of design, size, features, equipment, and cost.
Make changes as needed. Depending on level of changes the designer may make the changes during the meeting or may have to schedule a follow-up to allow time for redesign.
Select preferred materials for pool finishes and features.
Review detailed line item bid.
.
Decide if you want to purchase this pool.
.
Sign Commitment Form.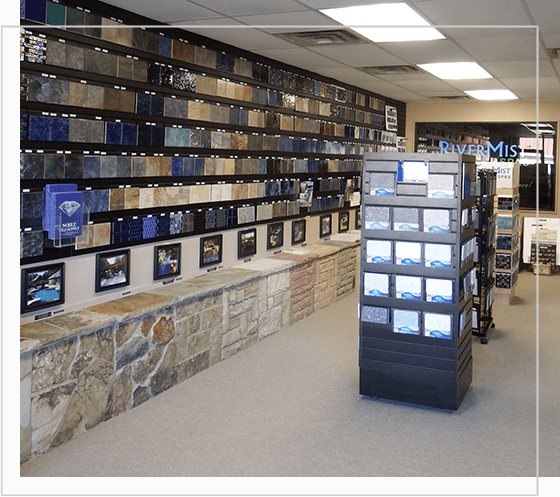 CONTRACT FOR CONSTRUCTION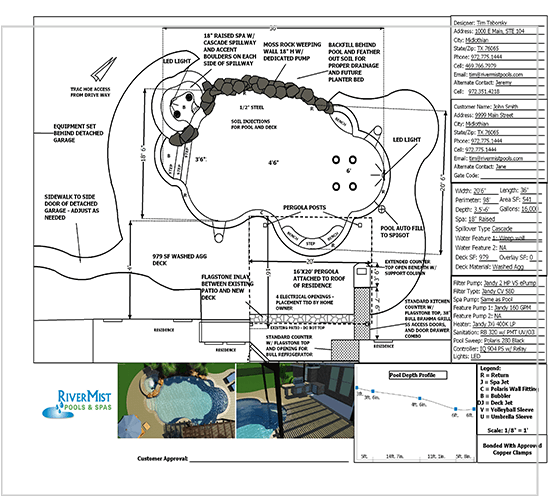 CONGRATULATIONS - you are on your way to your new pool and backyard!
Preparation of contract documents for customer review and signature.
Preparation of construction drawings for customer review and signature.
Provide copy of all signed documents for customer submissions to their finance company, HOA.